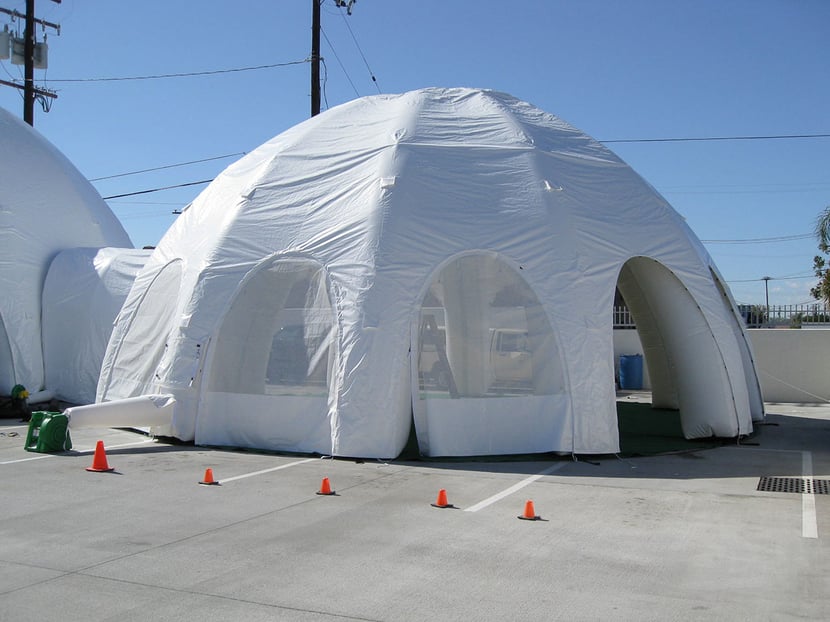 The cost for an inflatable sports dome can vary based on a few factors. The size of the dome tent, type (tubular or baffled), stock or custom shape, and whether or not it is going to be printed. Very generally, the starting price for a 10' dome could be $2,900.

The larger the dome is the more expensive it will be because more material and time is necessary to complete the inflatable.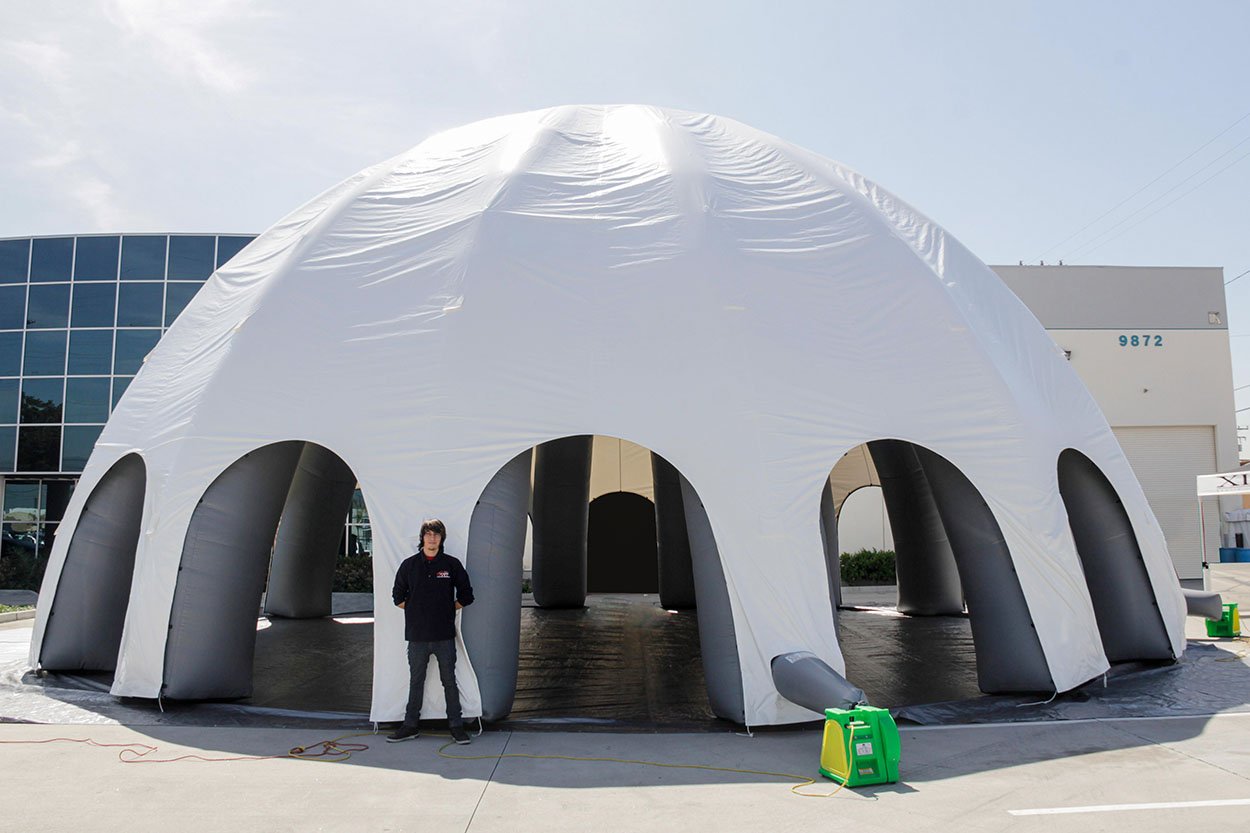 Baffled, ribbed, domes are more expensive than tubular domes because they require a lot more material and sewing. They are very durable, but they are also more heavy because of all the material necessary to make them.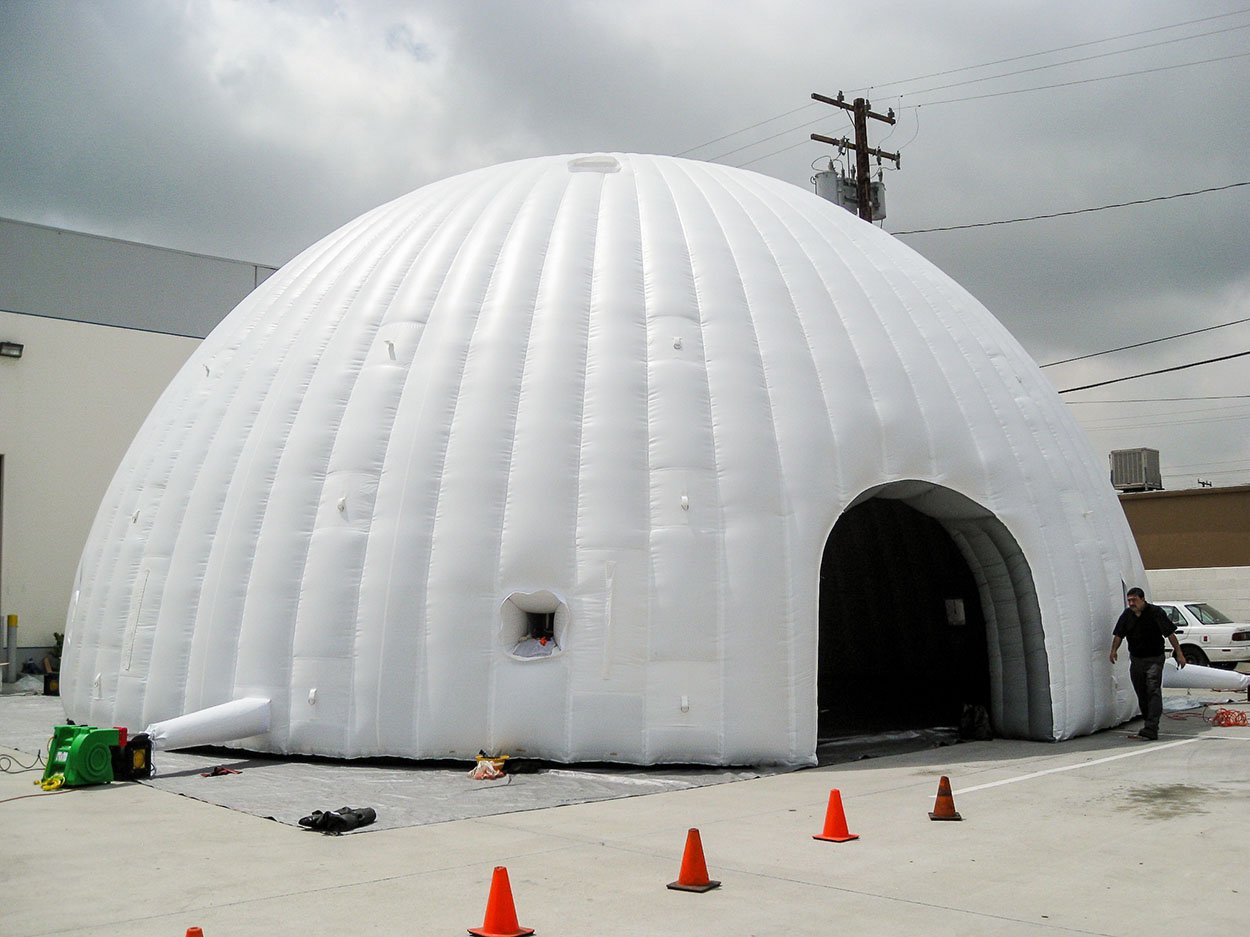 Stock shapes are less expensive than custom shapes because they have already been developed and patterned whereas custom shapes require new 3D modeling and patterning to create the structure. Although custom dome tents can be more expensive, the results can always be quite amazing.
We don't charge by color for printing, printing costs are determined by the space (square footage) that would need to be printed. We offer free mockups of our products to help customers determine the size and placement of their graphics to make sure they will be happy with the finished product.