If you cannot go to Vegas, then bring Vegas to you! Our inflatable casino props will bring any event to life and set a casino theme at a party, wedding or any other major event that needs to spice things up.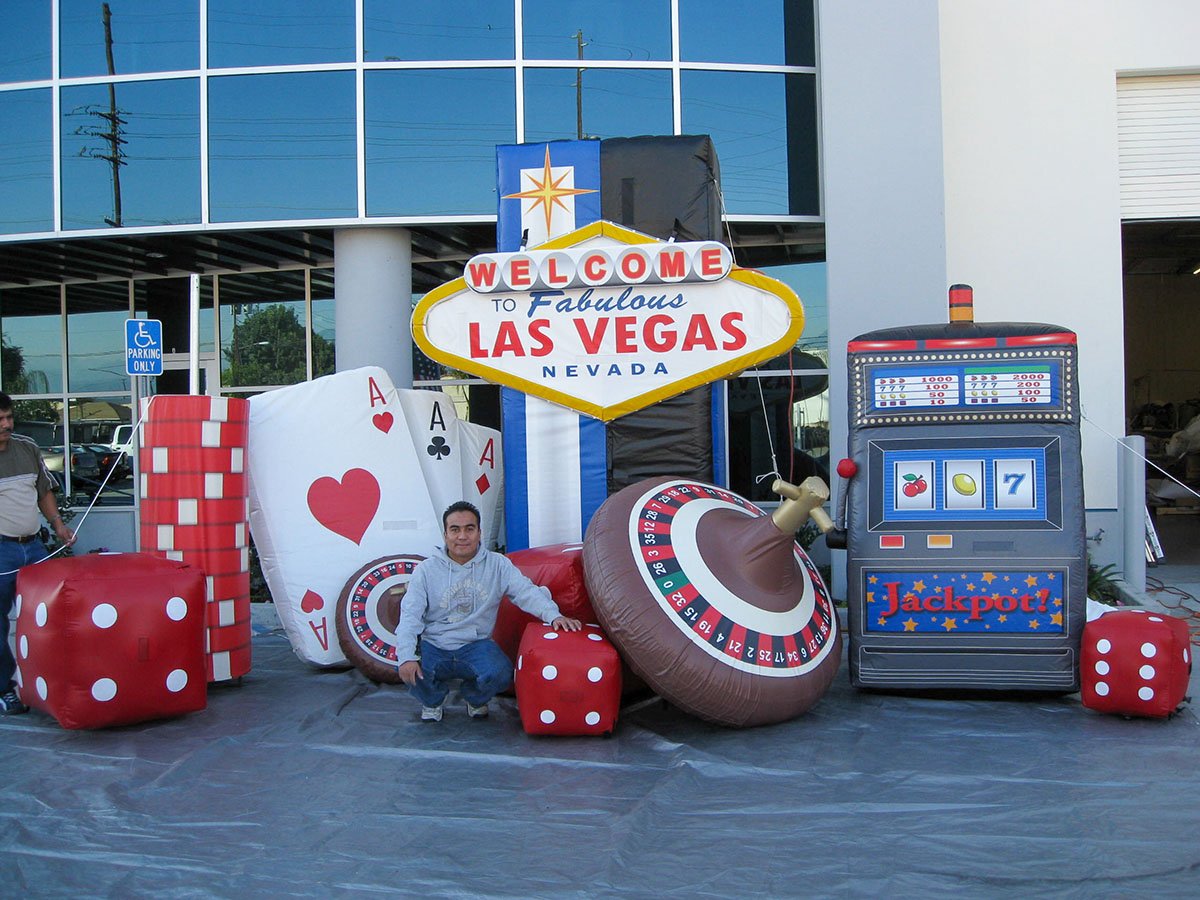 Our Vegas themed props include a die, slot machine, roulette wheel, poker chips, cards, Las Vegas Welcome sign and more! These fun props are also available for either purchase or rental. If you want to customize any particular prop, we can do that too. Adding logos, imagery, or other signage to your casino prop can be done with our in-house design department, which means we can design them any way you want.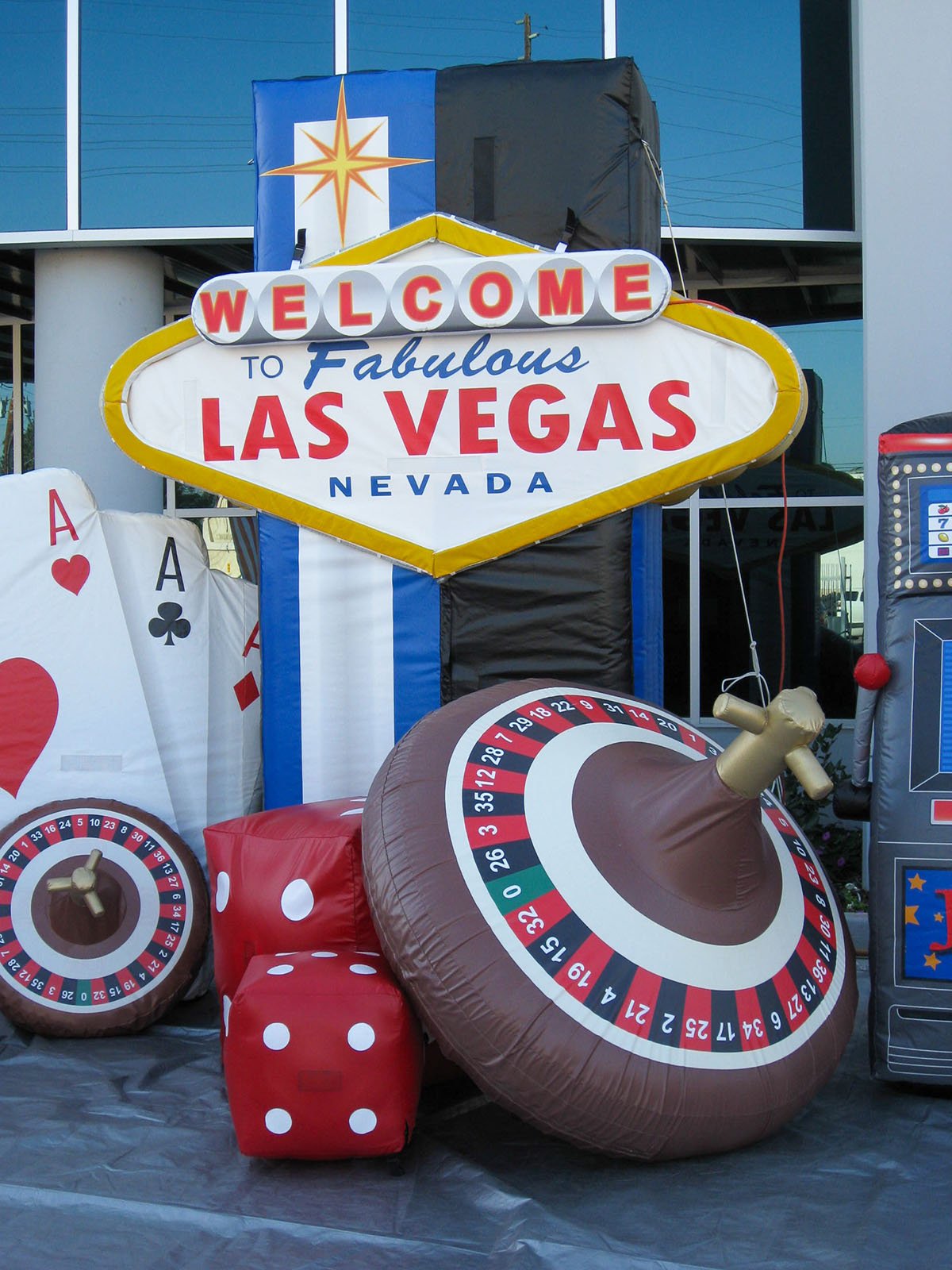 We also have casino themed tents for all of your event needs. We have small and very large tents that fit into this theme and we can manufacture any custom size if needed. If you want an inflatable deck of cards, or an inflatable craps table, we can make those too. Event planners must find creative ways to incorporate some fun into their events and one great idea is always a casino themed event. If you are creating a casino night or a casino themed party you can rent this tent from us. This is the smaller version (10x10 tent) and right below it you can see the large 20x20 tent version. The ample space will provide plenty of room for people to celebrate and party all night long.