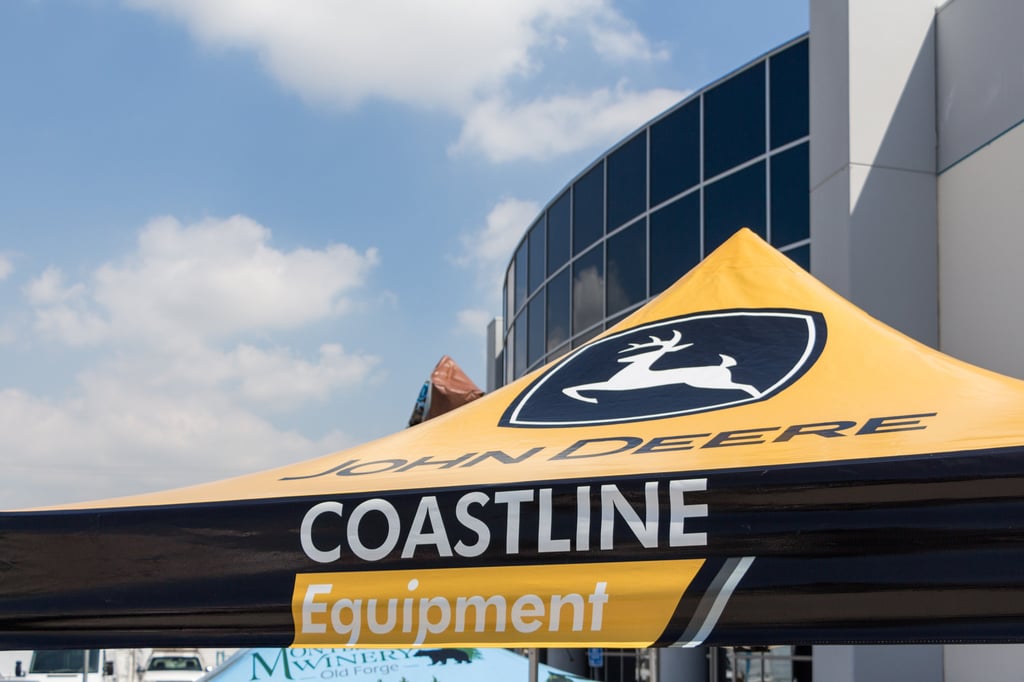 Pop up tents are ingenious tools that can aid marketing campaigns, help you host a booth at a farmer's market, or simply keep you from being exposed to the sun. The pop up tent goes by many names such as "canopy", "EZ-Up" and "collapsable frame tents". Many of our clients are coming from disposable frames like the "ez-ups" and they are looking for a pop up tent that is going to be extremely durable because the cheap ones break in a matter of a couple of months of use. Pop up tents consist of a frame and a tent top that can vary from polyester tops to vinyl tops. The frames can vary in not only size, but also in the metal they are made of and the process used to make them. We use iron and aluminum for our different frames and they are built so well that it allows us to offer incredible warranties for each one of them. Pop up tents can come in different varieties ranging from flat tops, parasol styled tops and original tops. All of these have their own purpose and although the peaked top is the most popular (~98%) we have received request for the other styles as well.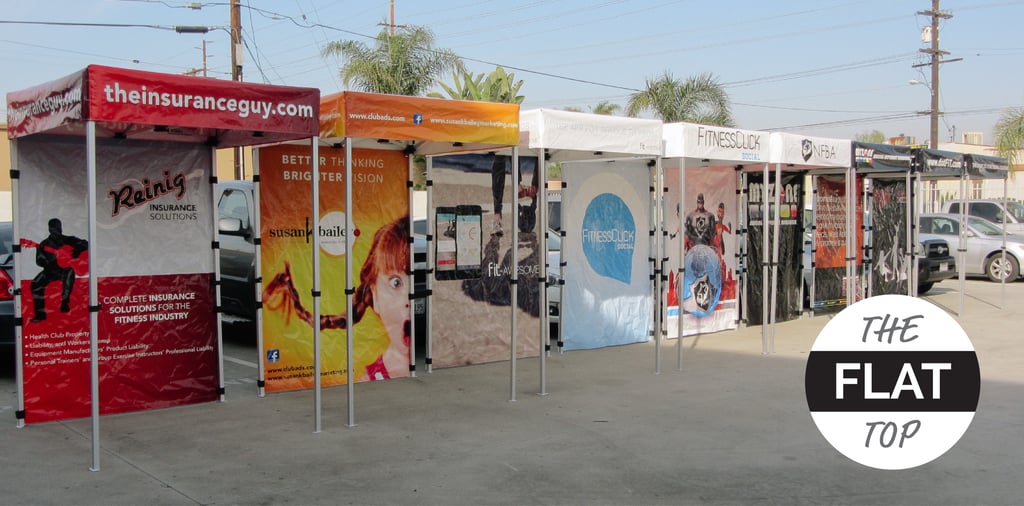 Flat canopies came about when one of our clients needed to have a canopy that did not have a peak. Many other manufacturers offer something similar but they do not make the top section tight enough to give them a proper square shape. When we make these canopies they are considered a custom canopy but we would not be comfortable offering it if we were not sure it was going to work to perfection, so we spent a lot of time studying it to guarantee the best flat canopy. Our clients use these at trade shows, swap meets, and outdoor events. The flat pop up tent is now part of what we do and we love it because of how simple it is while still looking great.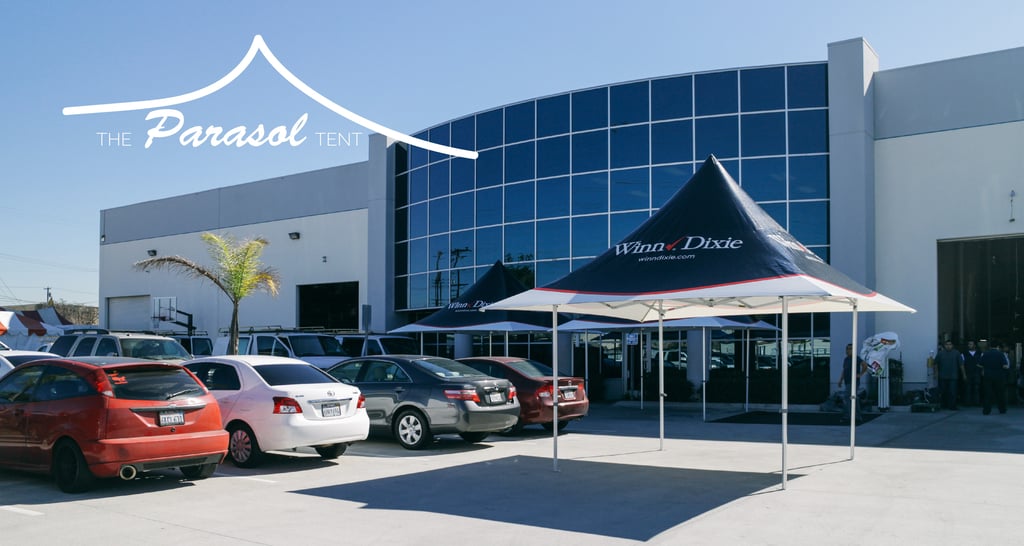 The parasol canopy tent is a rather new canopy that looks extremely nice. The parasol tent is sleek in design and it provides more coverage than a normal 10'x10' canopy. It is based on the 10'x10' canopy frame but it extends out an extra foot on each end giving you a 12'x12' canopy span when it is completely setup. This canopy does not include valances, the short rectangular sides on a tent top that keep the canopy snug into the frame, but instead it has more of a brim like that of a hat. On this brim there are pockets that allow the frame to secure the pop up tent top onto the frame. The Parasol pop up tent is easy to setup and it is becoming more and more popular among canopy owners due to their incredible looks while still retaining their portability and ease of use as any other event canopy tent.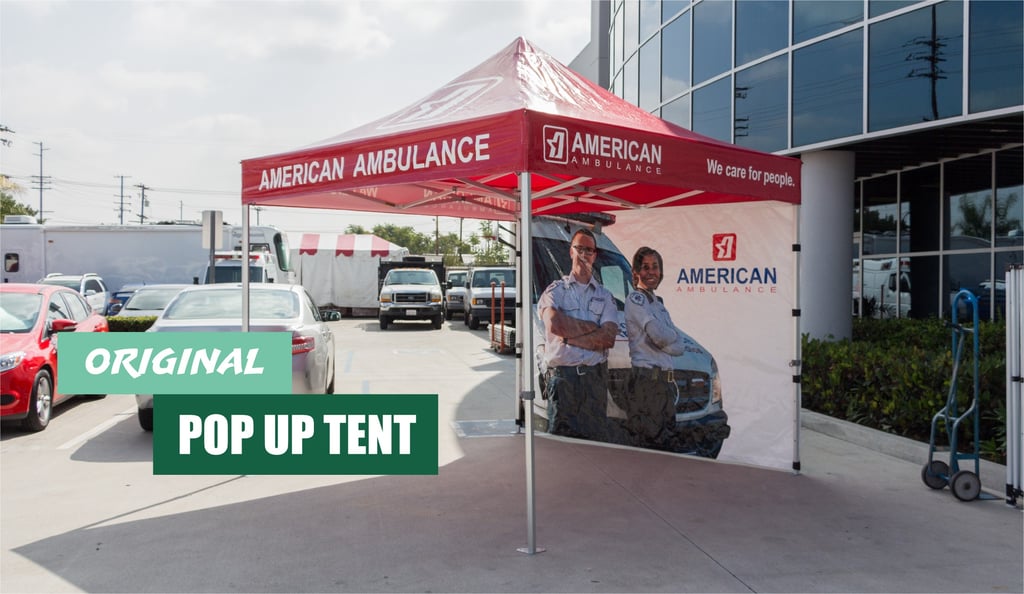 The original pop up tent is unique in many ways because it is a tent that differs from that of other manufacturers. We made sure to manufacture the best pop up tents when we developed ours because we knew they were going to have to perform better than anything else available anywhere with notable differences. One of the many ways in which our canopies are different is the fact that they are water-proof (the vinyl ones and our polyester ones are water-resistant). Another example is how heavy duty they are because they aren't only made of tough materials that will protect your canopy, but they are NFPA-701 fire retardant certified which is great because it will not only put itself out, but it won't let the fire spread, were it to catch on fire. The frames these canopies are made of is aircraft-grade aluminum which is incredible because almost everyone else uses steel, which rust really bad if the paint chips. When you go to events you see other canopies sag or fit loosely on a tent and we have made sure to have a tight fitting tent top that looks presentable and not droopy by giving it form because we make every single panel fit onto their designated frames perfectly. The original pop up tent is the best canopy available and it has the best warranty available as well. All of our pop up tent styles can be perfect event tents for your future marketing campaigns while not only giving you brand exposure but also to help you take your ideas, products and services anywhere you go. Every customizable tent comes with a great warranty and quality of service because anything we place our name on has to meet our high standards of quality.