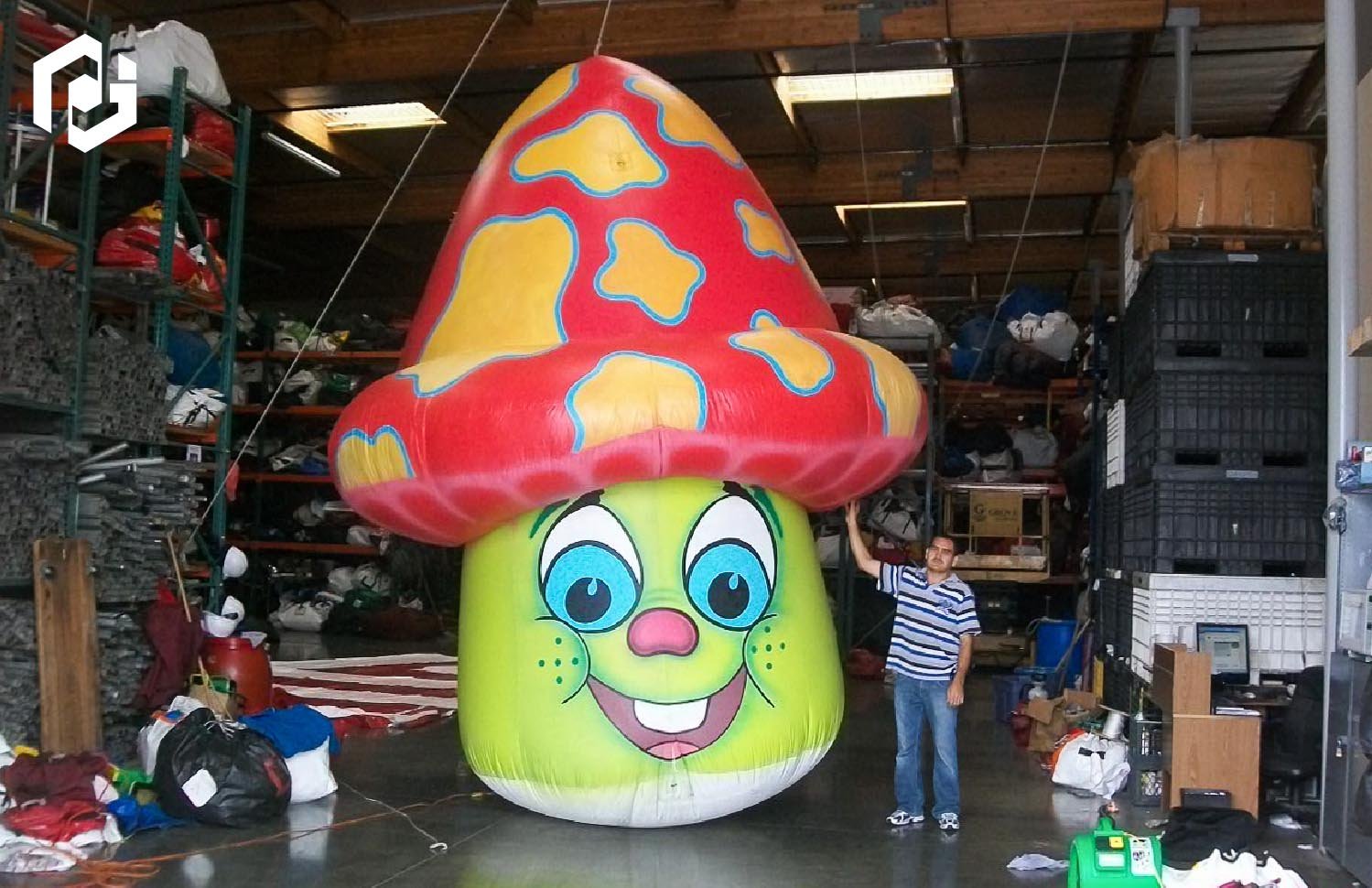 What is a wonderland inflatable?
Wonderland inflatables are inflatables with abstract patterns that will transport you to wonderland. A world of amazing things that fill you with awe. Each inflatable in this category is a great attraction on its own but when they are paired together with most other inflatables it builds a scene of really nice decorations. For example, we tend to rent our inflatable mushrooms, two or three at a time. Together they form a nice scenery, especially at night with colorful lighting.
What can hey be used for?
Most of the time, we rent these inflatables out to concerts that seek to decorate their stages with colorful displays. The inflatables are easy to handle and install and this is a feature that stage managers love because they need to move inflatables in and out of a set in a matter of minutes and you can do just that with these inflatables. Other times the giant props are left inflated for long periods of time as they form part of the decorative landscape concerts use to make lively scenery. Fairs, easter events, and even halloween parties are the most common places where most of these inflatables are used as well.

Can I customize a slogan or message on them?
Most certainly! We can either print directly on the material or attach a removable banner if you need to swap out the message. If you need a specific color or if you want the patterns to be different, we can definitely do that. Customization is our specialty after all. We have a state of the art printing department that works tirelessly to ensure that the artwork that goes on the final product is flawless. Our printing team can color match any color you are looking for within the cmyk color gamut (Which is pretty extensive. Also if you do not know what that means, fret not, it is pretty much every color.) If you want to create your own color patterns for one of these existing inflatables we can definitely work with you to make sure the print is nice and crisp. What if you want something we have never made before? Let us know and we will work with you to bring your idea to life!
How can I get a custom project?
If you need a project that is unique to your brand we can manufacture that too. Give us a rough sketch or provide us with the project you are trying to replicate and we will get to work on it immediately. Our in house design team specializes in designing multiple aspects of our promotional products. They specialize in graphics, structures and creating inflatables and tents from scratch. We can manufacture just about any shape and size with any graphics you need (as long as it's not copywritten.)
Check out the video above to see some of our best inflatables. We showcase our favorite custom projects from the last three months in it to showcase some of our abilities! Finally, if you have any questions regarding price, specifications or if you are looking to rent any inflatable, just let us know, we will be glad to help.