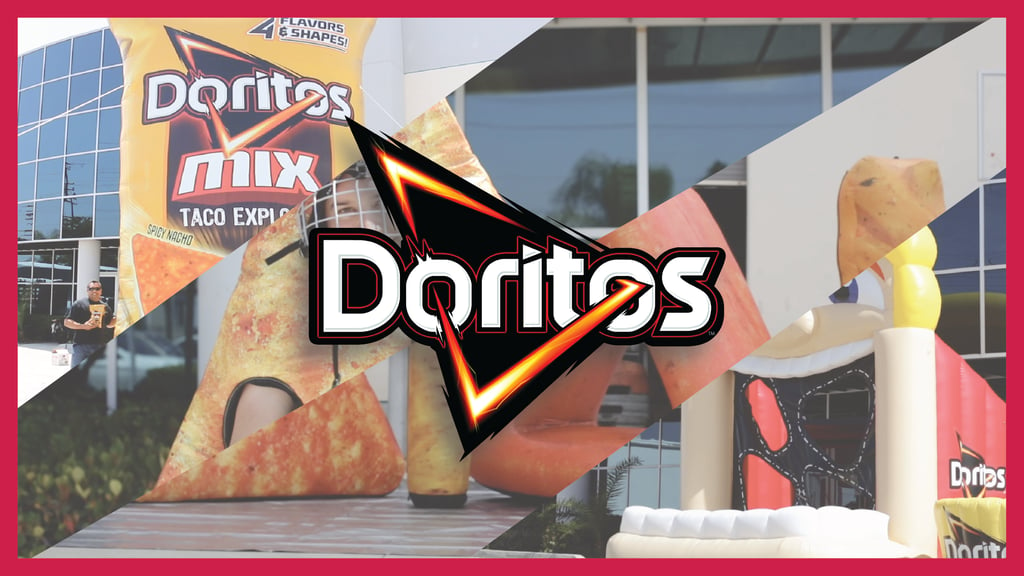 We are constantly working with creative individuals of all sorts and sometimes they bring ideas that are a little out there, but making it happen is our specialty. We create a large portion of the promotional products you see at events and in this case we collaborated with Doritos on an array of different products. Our manufacturing facility is unique because we also house our designers here and they are involved in every step of the production process making sure what they create comes to life in the most perfect manner possible. We designed, printed, coated, cut, and sewed every one of the inflatables, costumes and props and we loved it because it was different and it was a challenge. After we finished all of the props we attended E3 with Doritos and we were happy to see our products in center stage.
We developed 45 costumes in the process for a giant "galaga" like game where the UCLA marching band was dressed up in the costumes and they were very synchronized. The 45 costumes were made in different sizes for the students to fit in ranging from small to extra large and the chips had to be the same size. The print quality on the chips had to be the best and it was as crisp as can be for the chips to be as realistic as possible even at this giant size. The chips were then shot by anyone who wanted to shoot them, which made it pretty fun.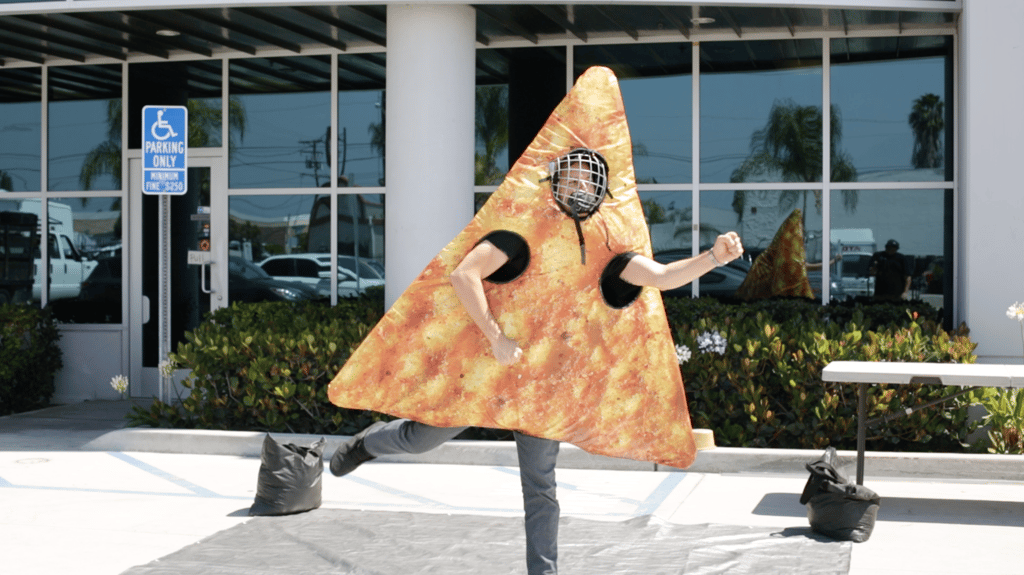 They also wanted a giant bowl of chips that would hold many types of large foam chips. We printed and made every one of the chips that were to go into the bowl and when we finished it looked like a giant bowl of chips. Next to the bowl was a large head inflatable that you had to throw chips into and there were holes shaped like certain chips so it was kinda difficult. As you were doing this there were record setters taking records of this to make it more competitive. These large interactive marketing products made the entire experience that much more lively alongside the record setters.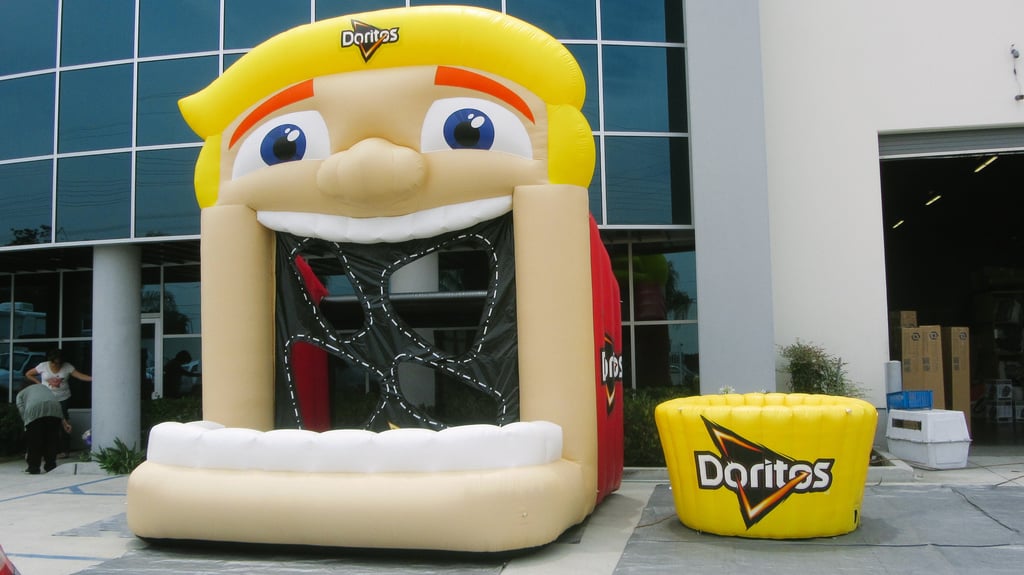 We also created a giant replica of the bag of chips they were promoting and they served as markers for people to know where the event was. They were 20' inflatable replicas that had a lot of detail to be cared for during our printing process to make sure that image quality was not compromised even though the inflatable replica was rather big. The best way to achieve this amount of precision is by providing you with a customized 3-Dimensional mockup for you to make the necessary changes and final approvals on your customized inflatable. Once this rendering is approved we ensure everything will look as we claim because we take great pride in every single one of our products. Color matching is also a huge factor because making sure that brand identity is consistent so you can take your marketing campaign anywhere and it will match every other marketing product you use. Every one of our prints is highly cared for so that we can make sure that when a client wants another print of any kind we can make sure that the color is the same and then we can make sure the customer is satisfied. Also following a brand identity guideline is not a problem for us because we understand that certain colors are important to a brand.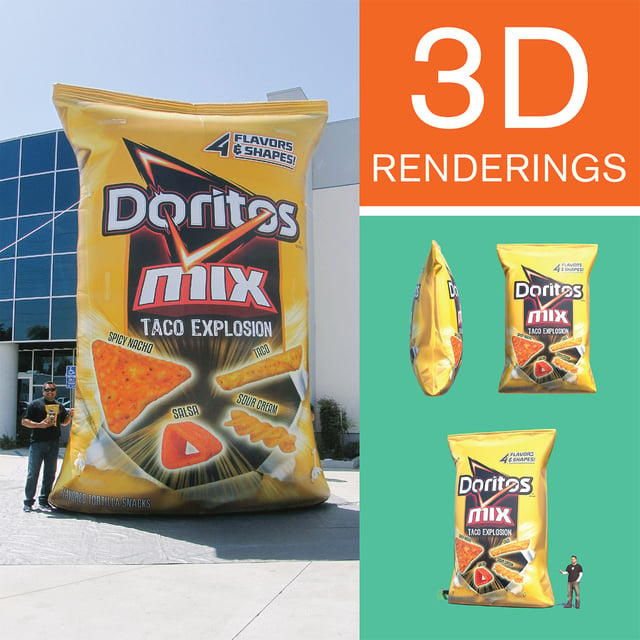 During the process we also manufactured a large inflatable bowling set made of 8' inflatables chips that were going to be knocked down by a large inflatable ball. People were challenged to go into a large ball and then they had to walk inside it to give the ball mobility by making it move from the inside. On top of that there were records that people had to set and then other contestants had to beat.